Wexford Blooms Walking Tour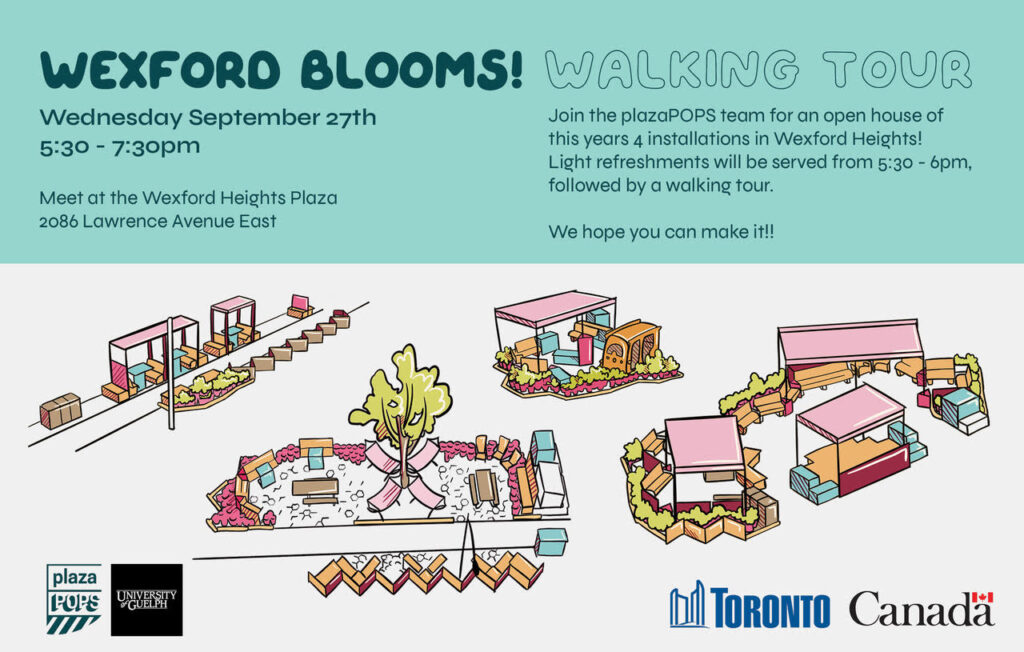 Location: Wexford Blooms!
Meet at 2072 Lawrence Ave E
Join the plazaPOPS team for an open house of this years 4 installations in Wexford Heights! Light refreshments will be served from 5:30 – 6pm, followed by a walking tour.
Sept 27th 5:30 – 7:30pm
Wexford Blooms! Walking Tour
Meet at the Wexford Heights Plaza
(2086 Lawrence Avenue East)
Please register so that we can coordinate refreshments, and we hope you can make it!
The event is open to all and free!
Wednesday, Sep 27
5:30pm
Wexford Blooms