plazaPOPS supports the transformation of parking lots and other under-invested spaces, into free, safe and accessible gathering places where already existing vibrant culture, community and business can continue to thrive.
Largely located along suburban main streets, we partner with local community groups, landowners and businesses, to support and celebrate the community connections and vital small businesses that exist in these areas.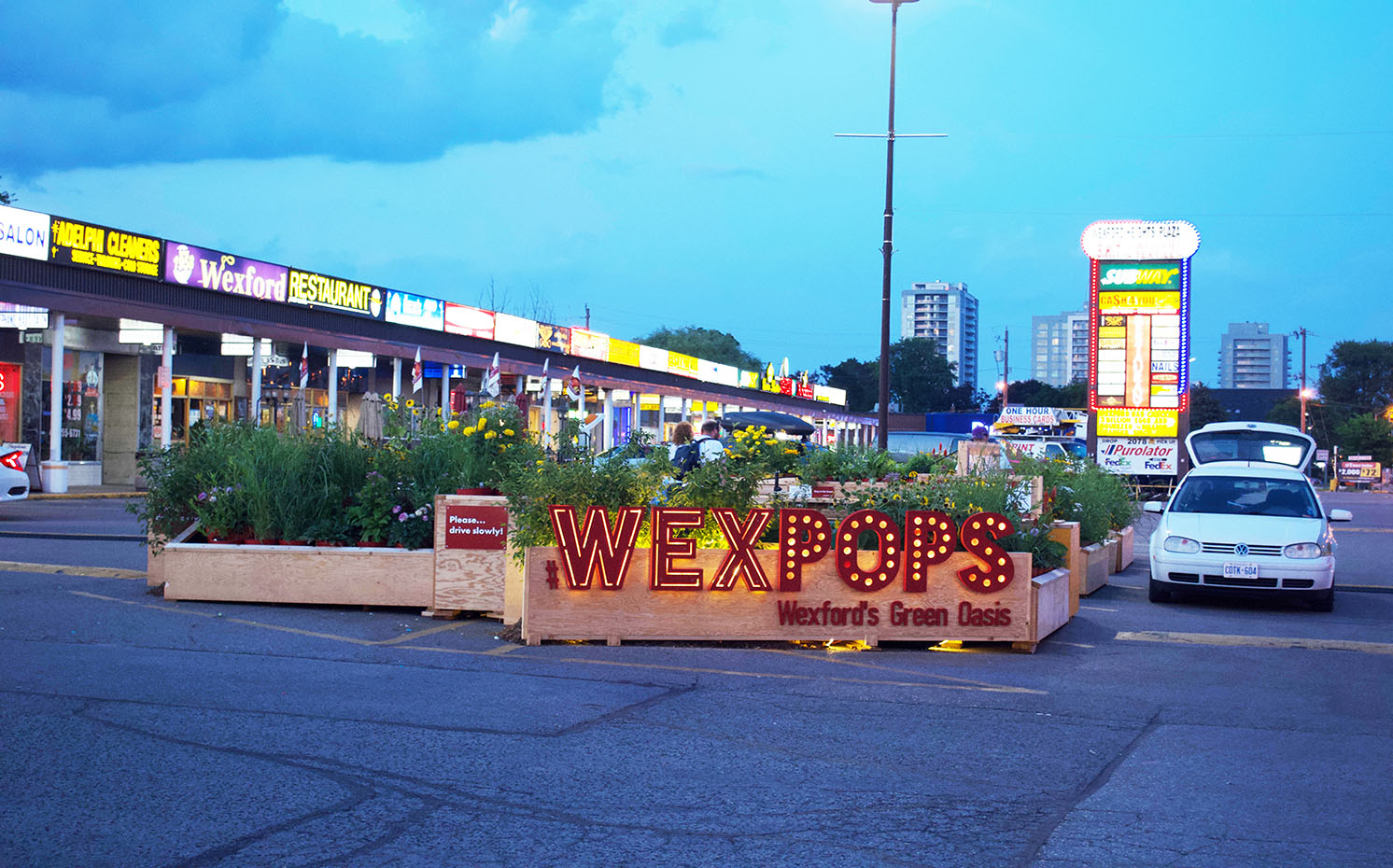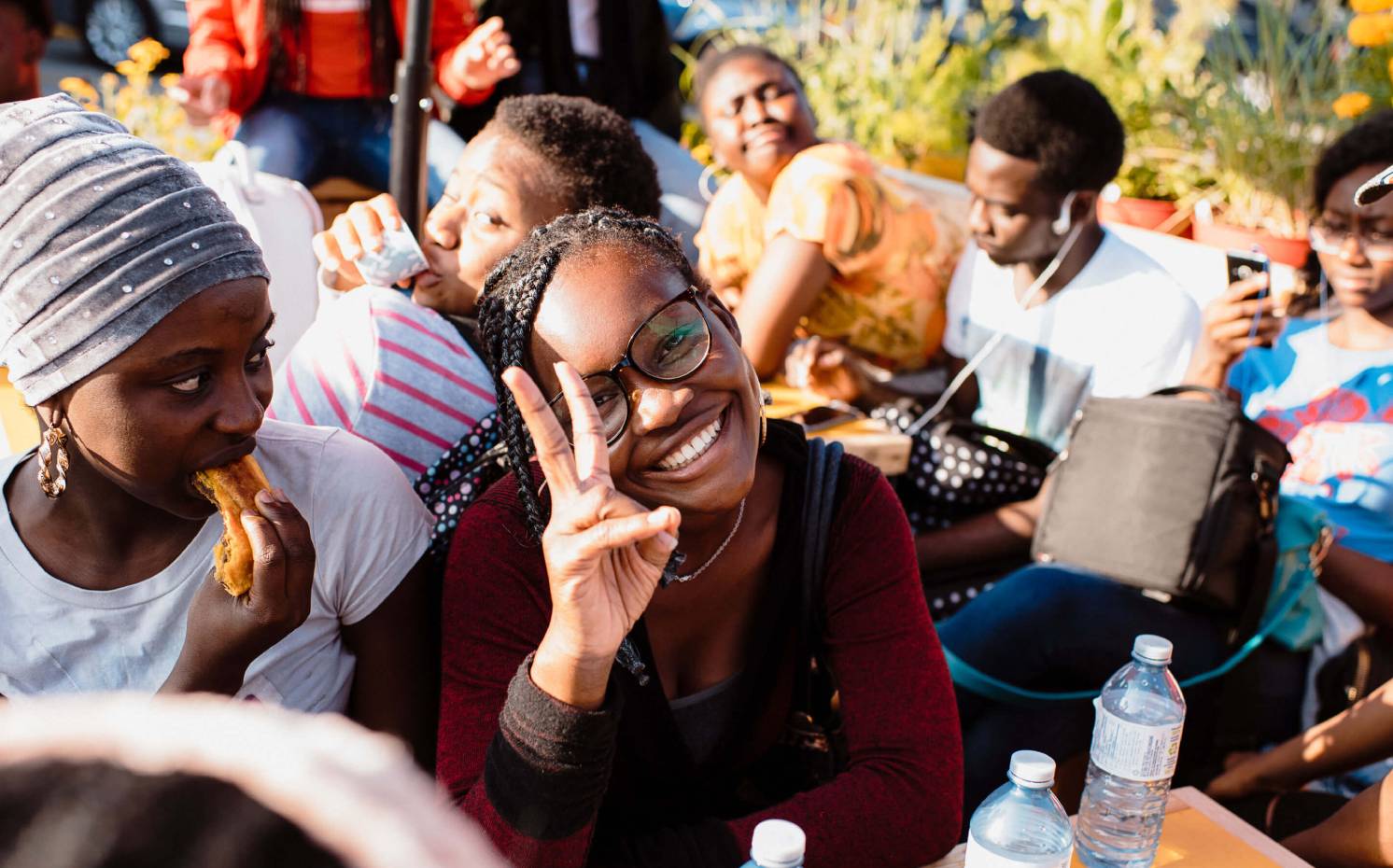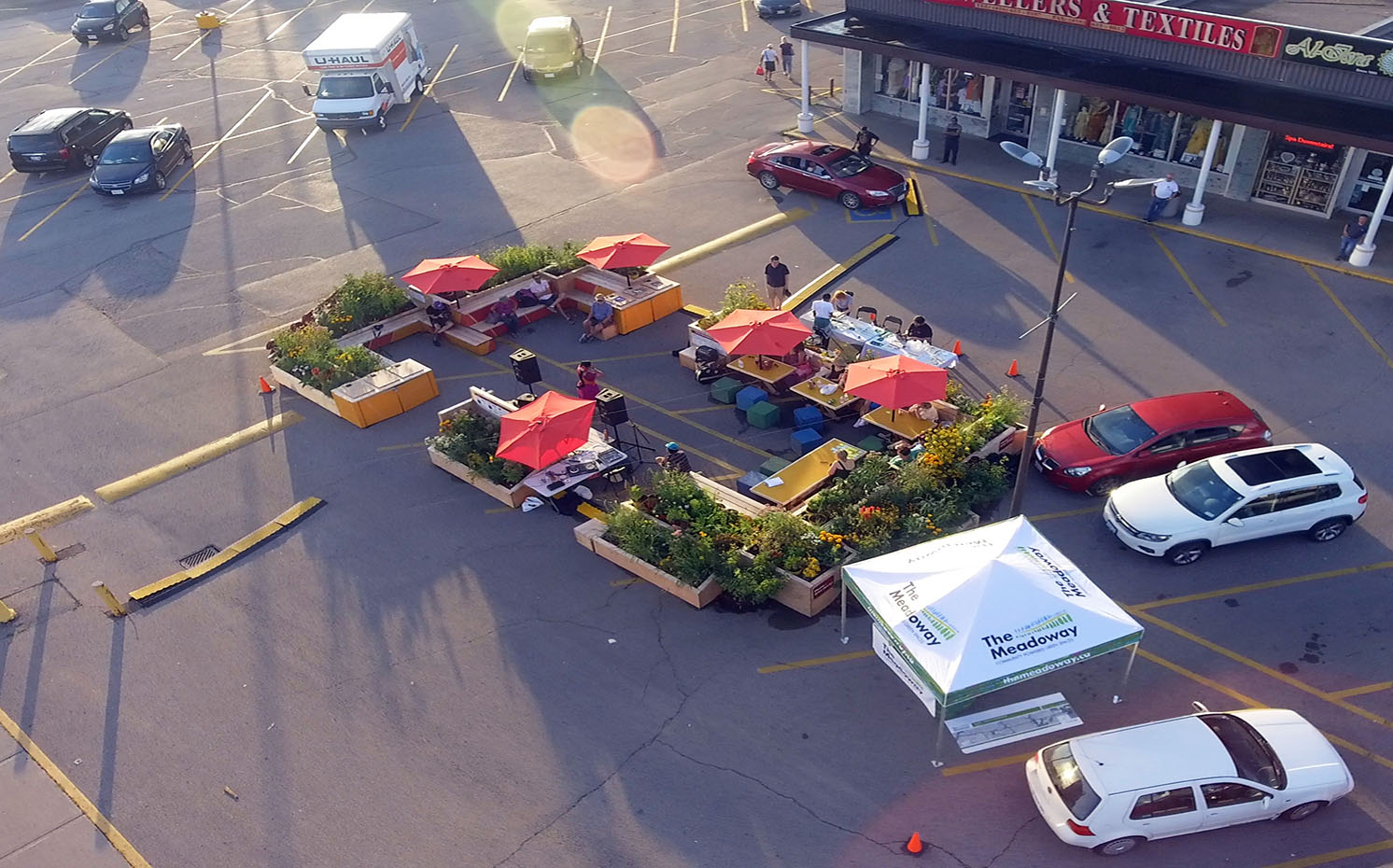 "I simply enjoyed just sitting there, in the breeze, and mostly I liked it at sunset. I didn't feel like I was in a parking lot at all"
WexPOPS visitor, 2019.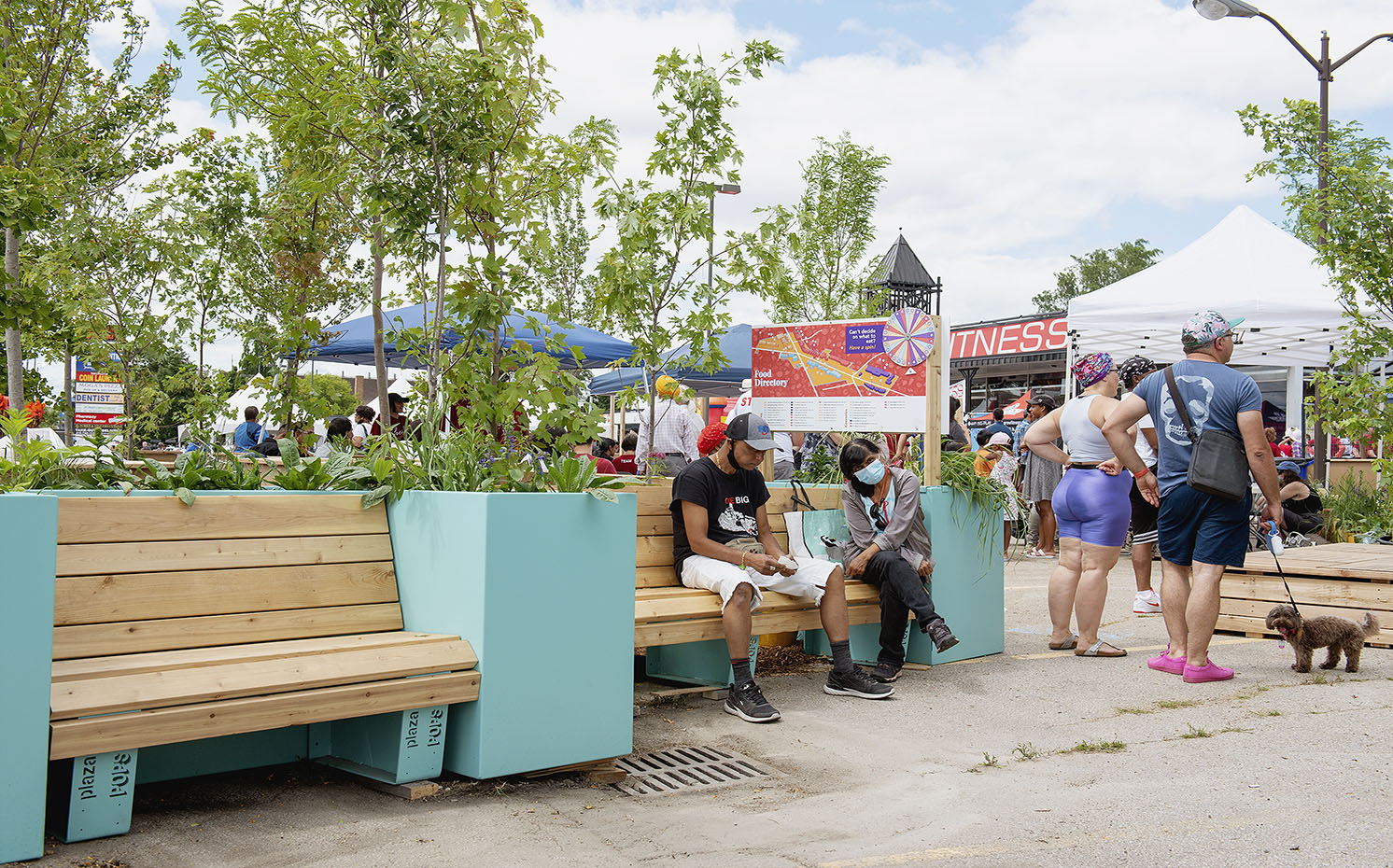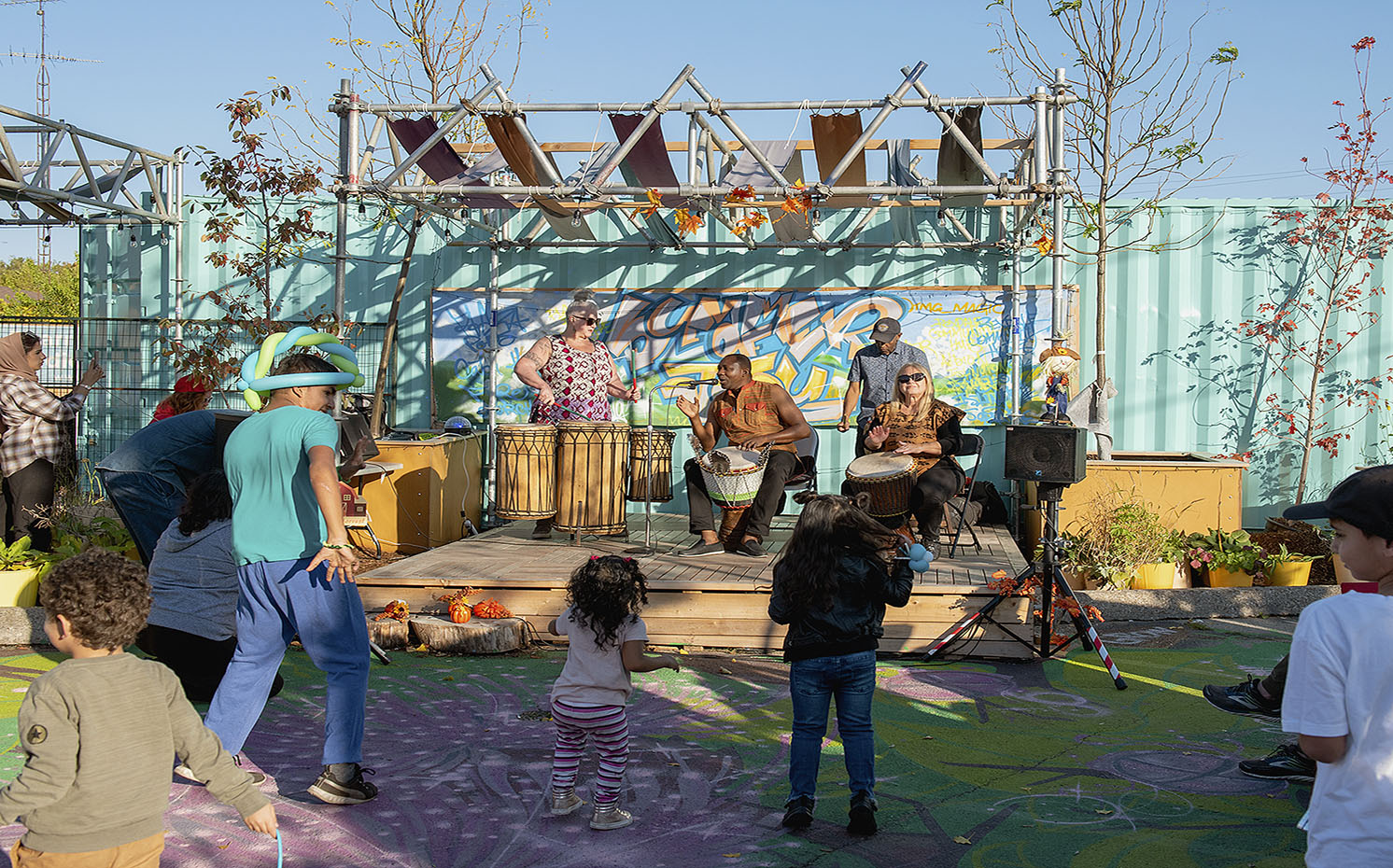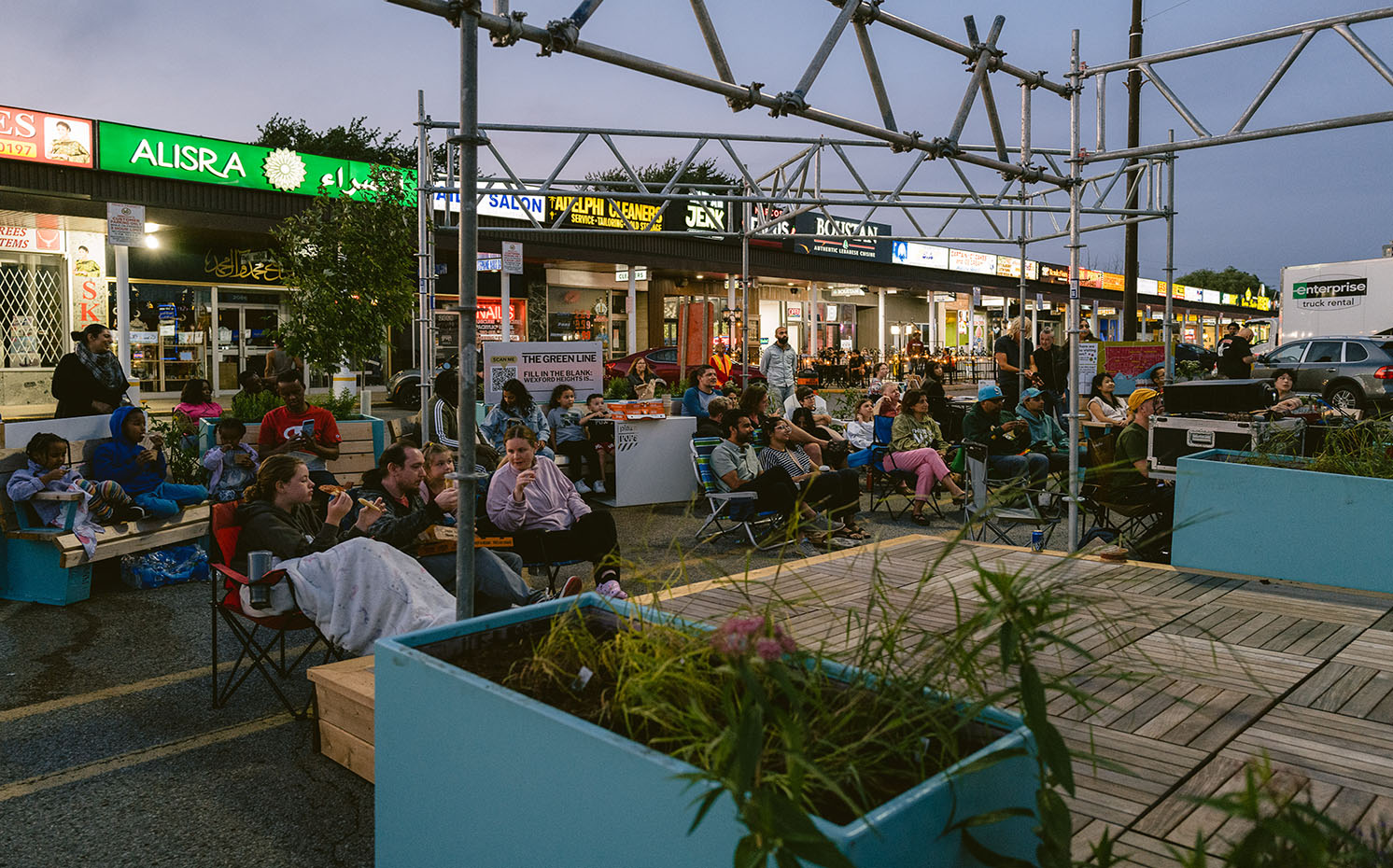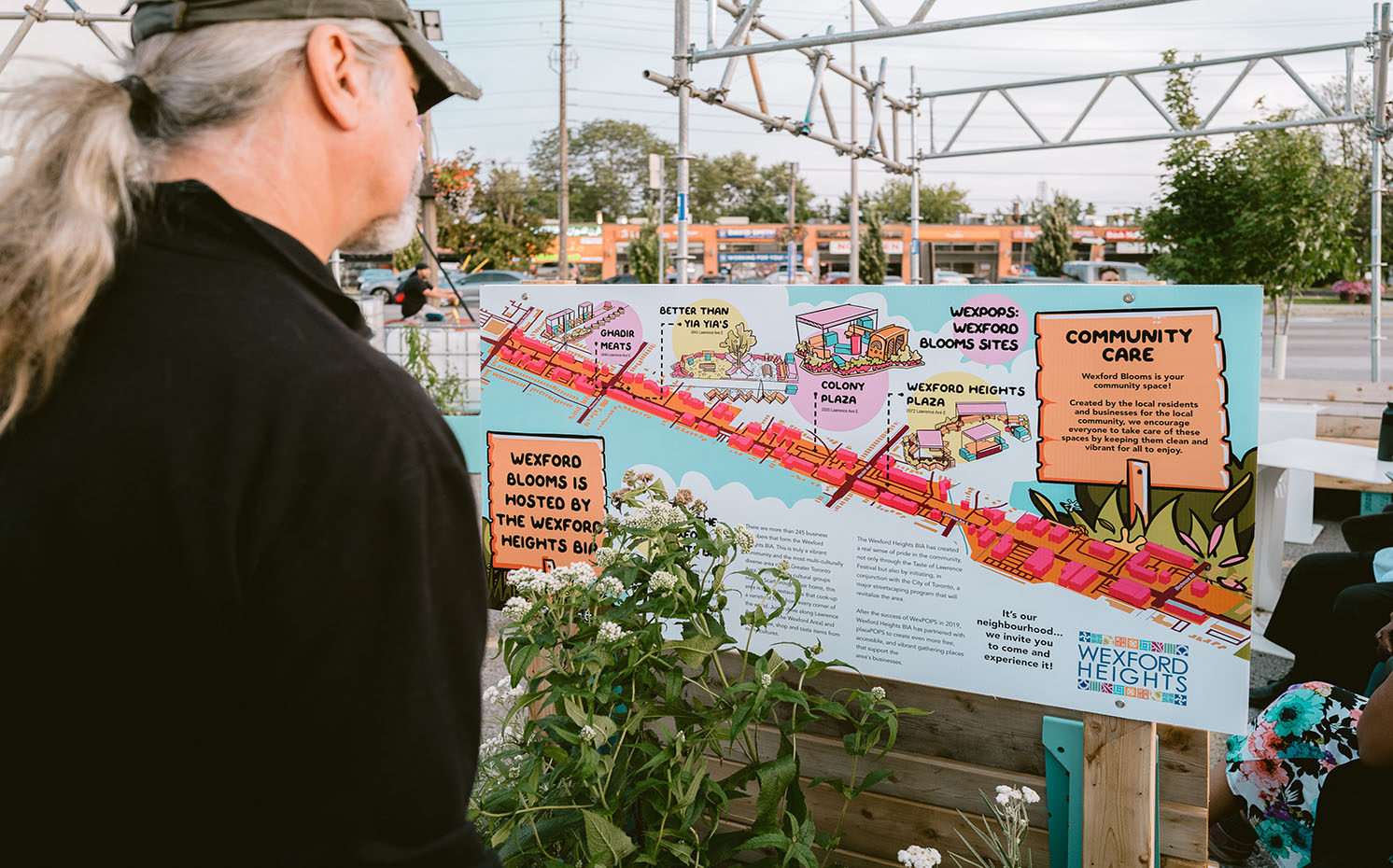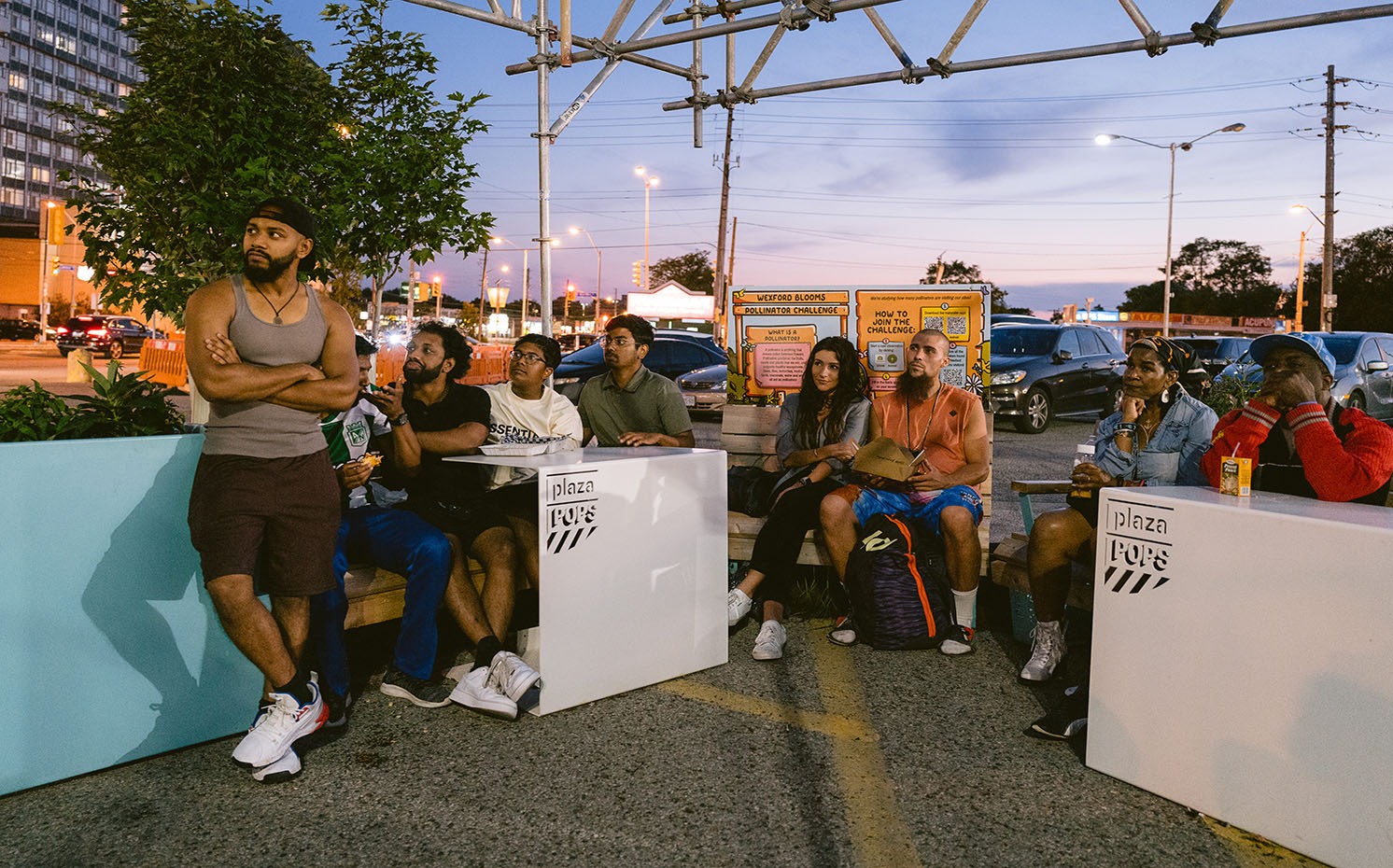 A community-driven approach
Working with different neighbourhoods, plazaPOPS collaborates with Business Improvement Areas (BIAs), community organizations, landowners/businesses and local residents. With these various partners, we facilitate a community design process to create temporary "pop-up" installations designed for the unique conditions of the city beyond the downtown core, that aim to celebrate and enhance all the things that make these areas special.
Places for people to meet
plazaPOPS invites anyone and everyone to gather and experience our co-created spaces in different ways – to linger and people watch, smell the flowers, meet a friend for a bite to eat, or wait for the bus. There is no cost to enter and everyone is welcome!
Advocating for long-term change in our cities
By demonstrating the social, economic and environmental benefits of trading parking spaces for people places, our research initiative aims to inform and inspire the long-term evolution of car-centered spaces. This includes advocating for policy change to make it simpler and cheaper for community groups to initiate their own transformations, and catalyzing ongoing partnerships between local residents, community organizations and businesses.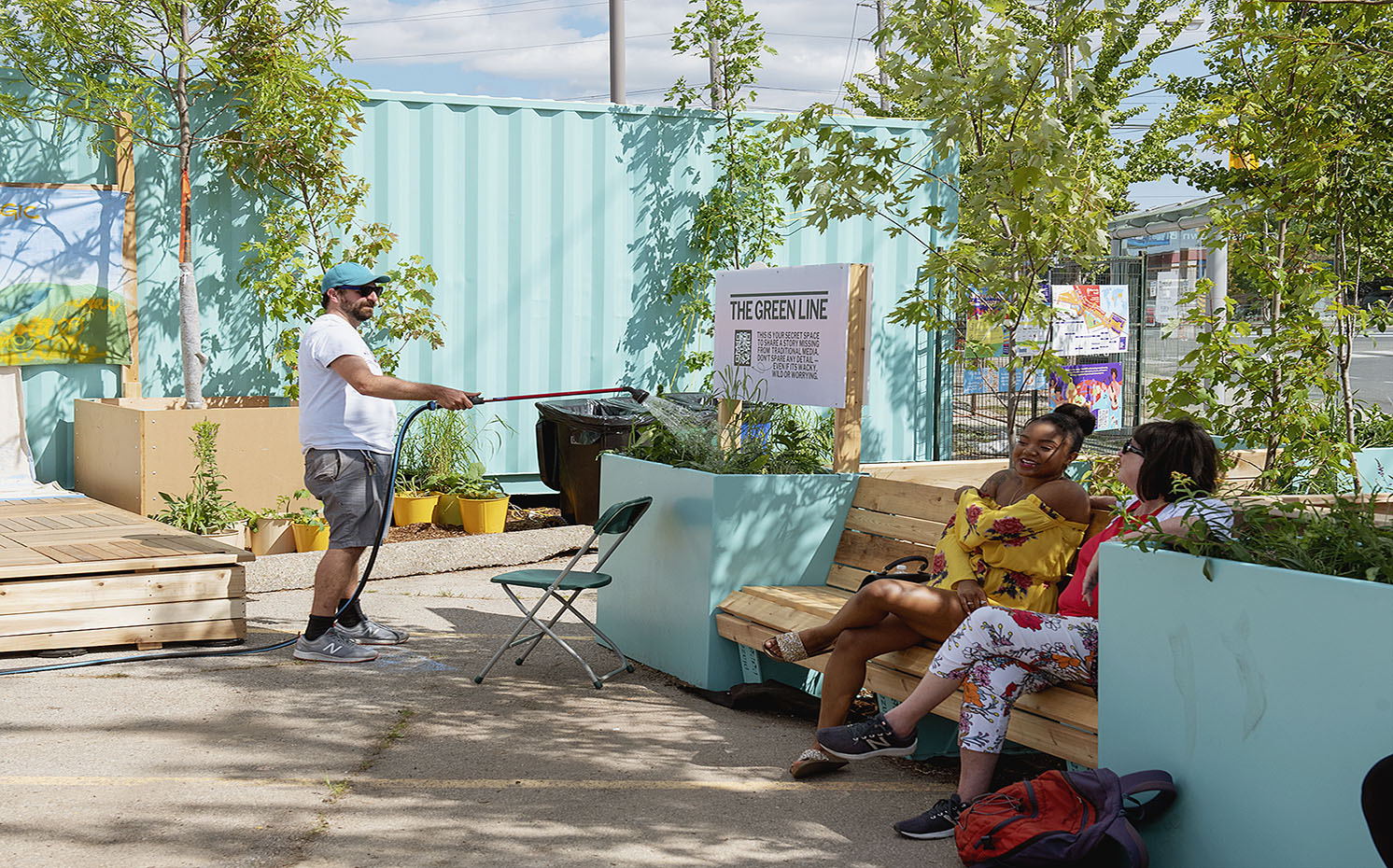 Want to pop a plaza?
plazaPOPS facilitates its own projects and consults with other initiatives to support transformations of parking lots and other underused spaces in Toronto and beyond.
Want to transform a parking lot or underused spaces in your community?
Get in touch!
This is what we have been up to lately. Check our Instagram to see more.