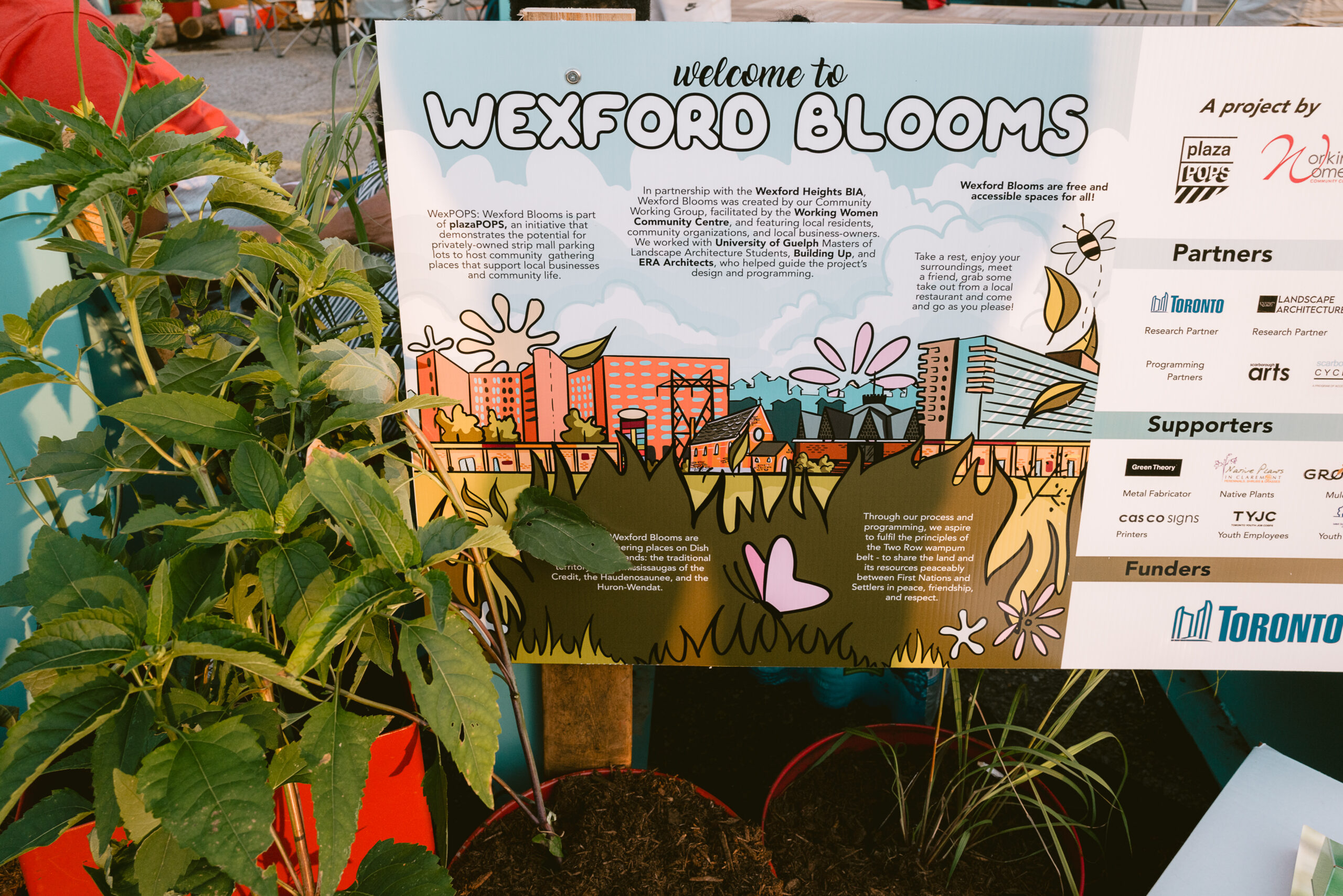 Location: WexPOPS
Wexford Blooms, at Wexford Plaza, 2072 Lawrence Ave E
Join us at Wexford Plaza for Summer Blooms Fest, a celebration of the opening of WexPOPS: Wexford Blooms, and all the brilliant community spirit that went into this year's plazaPOPS in Wexford Heights!
Programmed by Golden Mile Impact Network, the evening celebration will include music! food! dancing! art! and merriment!
Scarborough Arts will be hosting an interactive artist installation, and we'll have a Grow Better Gardens booth, the brilliant vegetable and plant soil and mulch makers who donated all our soil and mulch this year!
Shout out to our media partner The Green Line, and volunteers from For You Telecare Family Services!
We are so excited to host you next week, tell your friends and spread the word!
Thursday, Aug 17
5:30pm
Wexford Blooms