Private Lots + People Spots Exhibition + Reception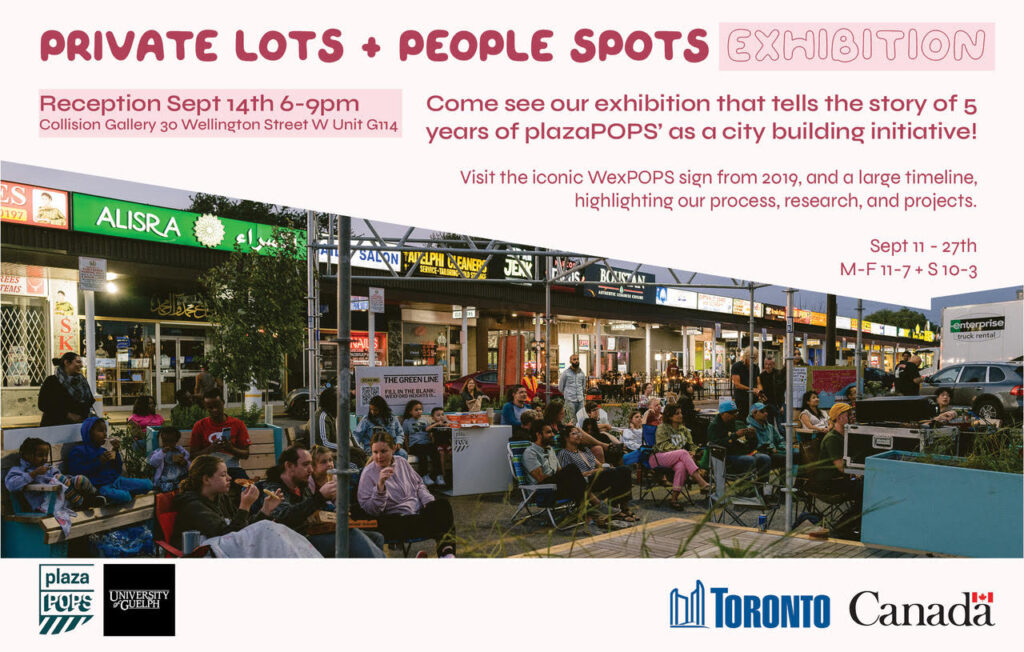 Location: Collision Gallery
30 Wellington Street W Unit G114
plazaPOPS has curated Private Lots + People Spots, an exhibition that tells the story of 5 years of plazaPOPS' development as a city building initiative. The installation features our iconic WexPOPS sign from 2019, and a large timeline, highlighting our process, research, and projects.
Private Lots + People Spots is open from September 11th until September 27th, (M-F 11-7 and S 10-3), and is proudly part of the University of Toronto Infrastructure Institute's exhibit +(plus) 2.0: Imagining the future of city-building together through creative mixed use.
Please join us for an exhibition reception on Sept 14th from 6-9pm!
The event is open to all and free!
Registration and more info for our Sep 14 opening event here!
Thursday, Sep 14
6:00pm
Wexford Blooms