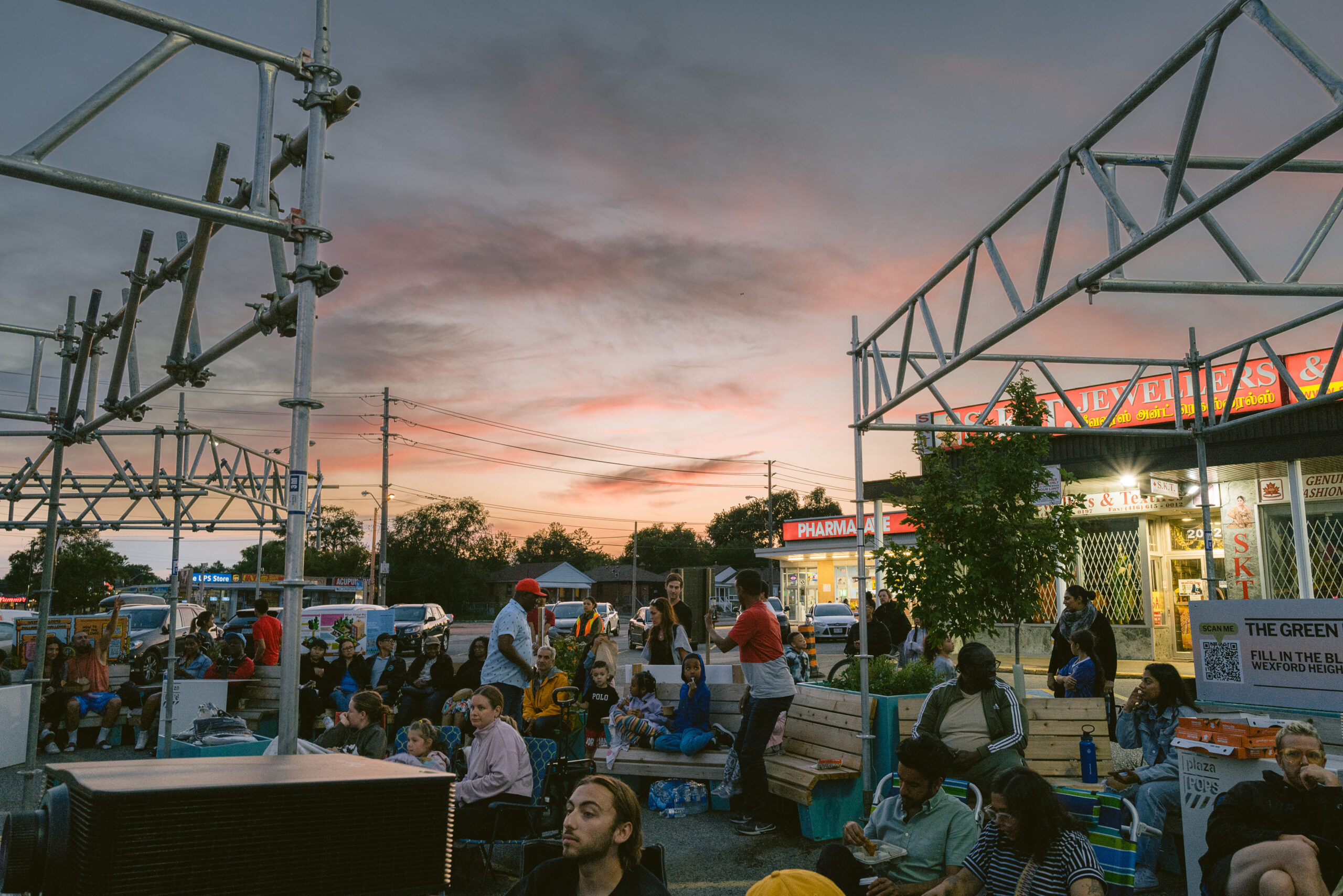 Location: WexPOPS
Wexford Blooms, at Wexford Plaza, 2072 Lawrence Ave E
A new take on the drive-in, a magical movie night under the stars and by the dynamic lights of strip-mall signage with an unique double bill film screening: "Scarborough" (2021) and "The Wexford" documentary (2016), hosted right in the heart of Wexford Plaza!
Director of "The Wexford", Michael Barry will share opening remarks.
The event is open to all and free!
Based on the award-winning novel by Catherine Hernandez, "Scarborough" explores the struggles, endurance, and resilience of this culturally diverse Toronto community through the lives of three kids growing up within a system that has set them up for failure. Filmed on location in the Kingston-Galloway/West Hill neighbourhood, Scarborough takes place over the course of a school year.
Before "Scarborough," the heartwarming documentary "The Wexford" will take the screen, directed by Michael Barry. This endearing documentary sheds light on the treasured Wexford Restaurant, a beloved Scarborough landmark in the Wexford Heights community, operated by three generations of the Kiriakou family. "The Wexford" pays homage to the restaurant's rich history, serving as a nostalgic tribute to the memories shared by generations of patrons. This heartfelt film celebrates the enduring legacy of the Wexford Restaurant, which closed its doors after 63 years in 2020.
This film screening is being produced by Toronto Outdoor Picture Show and made possible by the generous support of Well Grounded Real Estate (1925 Victoria Park).
In the spirit of supporting local businesses, attendees are encouraged to patronize the Wexford Heights BIA's delectable array of restaurants to purchase snacks for the film. Indulge in the flavours of Wexford Heights while basking in the joy of cinema under the starry skies.
Tuesday, Aug 8
8:00pm
Wexford Blooms